by GenCept
|
June 03, 2010
Brad Schwede a motion graphics designer who has worked in various design roles but is most heavily involved in broadcast design. Brad studied multimedia, majoring in design and has been working in the digital world for over 7 years now producing on air work for local and international clients.
We highly recommend you to visit Brad Schwede's website
Graffiti Technica
I am heavily influenced by people using technology to push this art form in new directions.
Graffiti Research Lab has been a huge influence as they have really pioneered a whole different approach to modern graffiti and started doing things that no one else was even thinking about. Obviously the whole culture of graffiti has exploded since modern culture has gone online and the digital world of delivery is here. When I first started taking an interest in graffiti styles the only way to see it was in backstreets and the side of buildings.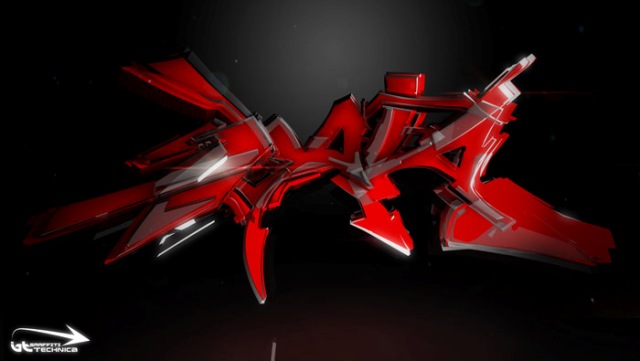 I've always wanted to take my work into digital 3d as I think there is a lot of design that can be done in the digital world that isn't possible or easy with paint. My focus is purely on taking my design style in a different direction to see what is possible with this art form.